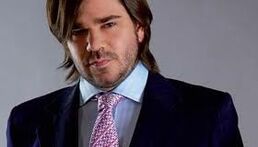 Matt Berry
(born 2 May 1974) is an English actor, writer, comedian and musician. He plays
Dixon Bainbridge
in
Series One
of Mighty Boosh. He is also widely known for playing Douglas Reynholm in Series 2, 3 and 4 of IT Crowd, a series that Noel Fielding also appears in. He plays actor Todd Rivers, who in turn is playing the role of Dr. Lucien Sanchez in Garth Marenghi's Darkplace as well the 2006 spin-off
Man to Man with Dean Learner
Berry also wrote and starred in the comedy show Snuff Box on BBC Three with Rich Fulcher, whom he met during the filming of Series One of The Mighty Boosh.
Ad blocker interference detected!
Wikia is a free-to-use site that makes money from advertising. We have a modified experience for viewers using ad blockers

Wikia is not accessible if you've made further modifications. Remove the custom ad blocker rule(s) and the page will load as expected.