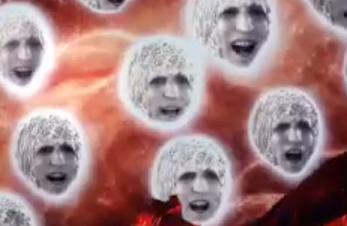 White Blood Cells
are Vince's white blood cells that appear in "
Journey to the Centre of the Punk
" and try to stop Howard and Lester from reaching (Vince's) brain. They are finally convinced by Howard that they are trying to help when Howard performs a crimp with them about "the time we had those pancakes". Despite all of them sharing Vince's likeness, one of them claims to be athlete Roger Black. Played by Noel Fielding.